2017 Gorge Safety Jerseys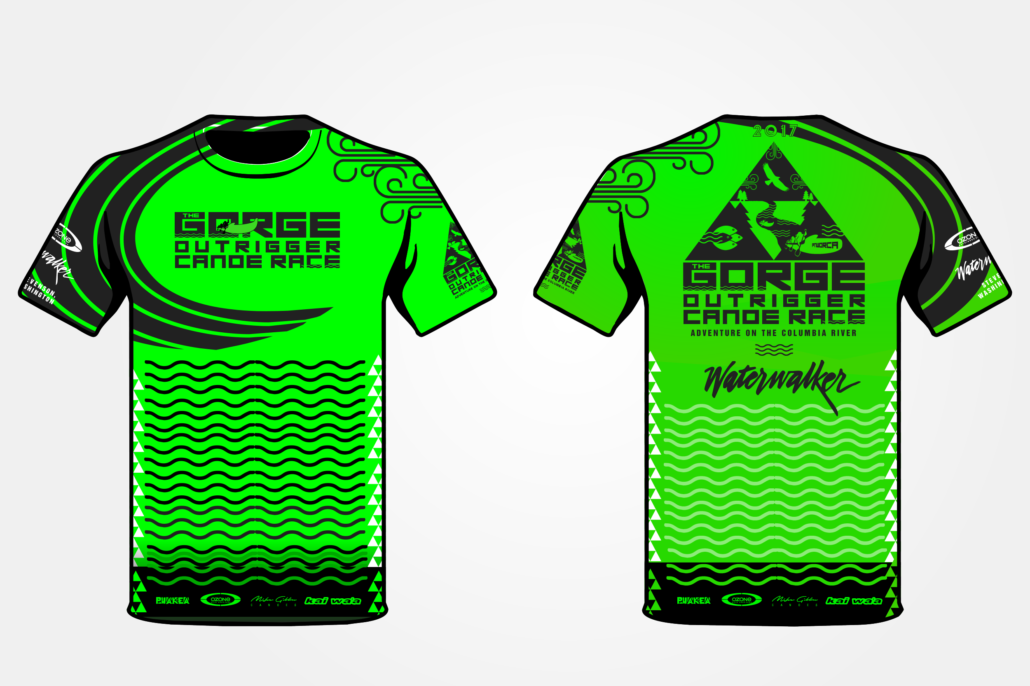 If you needed another reason to join us at the 2017 Gorge Outrigger Canoe Race, here it is! Our 2017 Race Jersey designed with safety in mind. With design indicators you can quickly identify if a paddler in the water or on a canoe is facing you or facing away from you. The right side has dark stripes over the bright green, the front has dark wave stripes over green. The back has reflective green stripes over bright green. Having a uniform orientation during the event will train your eye and that of the safety crew, improving reaction time.
What is the meaning behind the logo?
"The Columbia River Gorge is a special place. I was first introduced to The Gorge in 2010 when I moved from Maui to Seattle. I was struck by the beauty of the Northwest and it's abundance of water, forests, mountains and wildlife. There is a harmony between the mountains and the water that is palpable. When I took on this design project I wanted to convey that feeling while also integrating the canoe culture. The logo is structured first by the Mauna glyph (upwards pointing triangle) with the intentions of honoring the Polynesian roots of the canoe culture. Within the Mauna are 4 triangles, each representing different contributors to the experience of this event.

The top is the the sky, the wind and the eagle which all will show themselves to you in stunning fashion while at The Gorge.
The center is the river, the flowing water that precipitates from the sky, to the mountain, to the river, which flows to the ocean. The Columbia River has more moving fresh water than I have ever seen in my life.
To the left are the Salmon, Salmon are an extremely important animal to both the lifestyle and the spirituality of many Native American cultures, especially the tribes of the Northwest Coast and the Columbia River.
To the right is the canoe, the playful being that takes us along the river of life and gives us these integrating experiences.

As always, it's an honor to contribute to our canoe paddling community. This event is a blast and I hope to be there this summer. Aloha!"
~Naim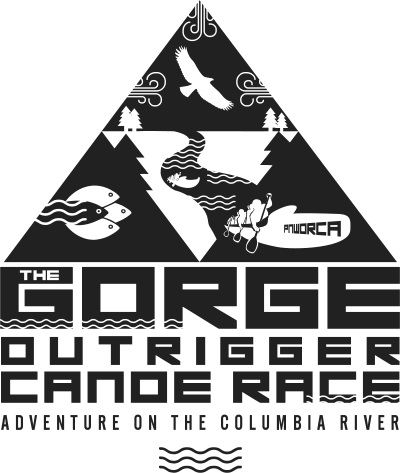 Jerseys provided by Outrigger Zone – http://outriggerzone.com – Passionate about bringing Outrigger Canoes to the world that are lighter, stronger and faster.
https://thegorgerace.com/wp-content/uploads/2017/03/T-shirt-mockup-Gorge-FINAL-2.png
1666
2500
The Gorge Race
https://thegorgerace.com/wp-content/uploads/2017/03/Gorge-logo-horz-bw-300x110.png
The Gorge Race
2017-03-28 10:17:12
2017-03-30 22:40:51
2017 Gorge Safety Jerseys