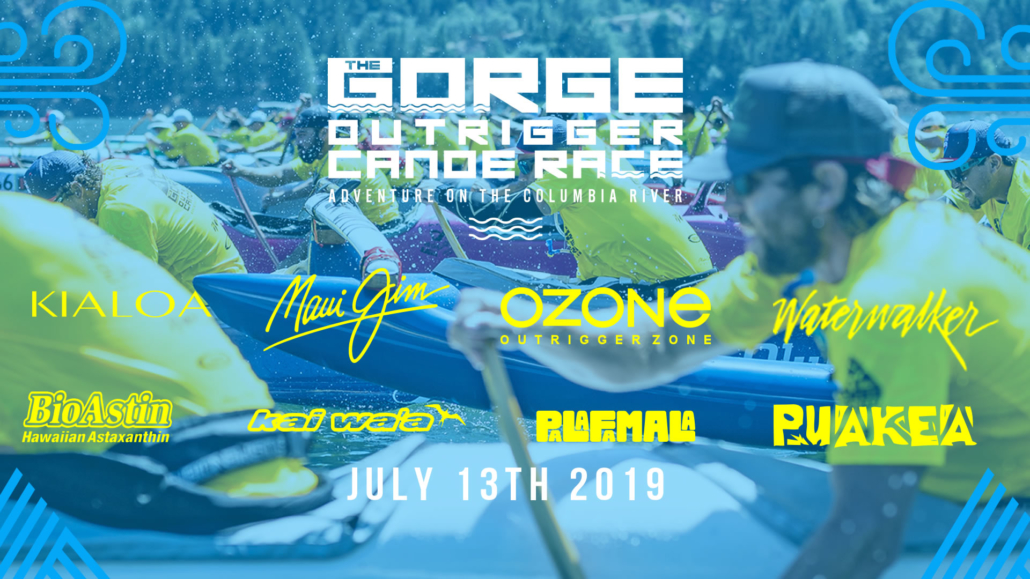 ANNOUNCING THE GORGE OUTRIGGER CANOE RACE 2019 – Registration Is Now Open!
 Please read the instructions carefully!

 Capping the entries at 99 (will sell out fast, so don't hesitate)
Race registration instructions:
There are 2 races. 1) Mixed/Women from Stevenson to Drano 2) Men's Race from Drano to Bingen.
*However, we have set up 3 events per race so you can register multiple teams.
For example, if you are registering one Men's Race team, select "Men's Race – 1st Team". If you are registering two Men's Teams, please first add your first team "Men's Race – 1st Team" and then add "Men's Race – 2nd Team" etc etc. Same applies for mixed and women. 
Please designate a team registrar who can collect the fee's etc, as it will be a total of $330 + RaceHub Fee
Before you register you will need:
1) Jersey Size of each teammate
2) Name of your team (UNIQUE NAME FOR RESULTS ie:  Use "Hawaiian Canoe Club Masters Men" Not just the club name  "Hawaiian Canoe Club"
3) Credit Card for fee
4) After registration but before July 11th 2019, please have all your waivers signed https://thegorgerace.com/2019-waivers/
Contact JD for any information you cannot find here. We look forward to another excellent event and we hope to see you in July!
BEFORE YOU REGISTER YOU WILL NEED:
1) Jersey Size of each teammate
2) Name of your team
3) Credit Card for fee
4) After registration but before July 12th, 2019, please have all your waivers signed https://thegorgerace.com/2019-waivers/